The generator " TENDER- GENERATOR " is the highest potential electrical product of the company that has been providing products and services of generators for more than 20 years. We have also been accepted by the well-known institutes of Thailand for our potential to export more than 140 generators to many country's neighbors.
Here are some of our workmanships
Academic Institutes : King Mongkut's Institute of Technology Ladkrabang, Mahanakorn University of Technology, Srinakharinwirot University, Kasetsart University,
Prince of Songkla University, Mahasarakham University, Burapha University, Sukhothai Thammathirat Open University, Bansomdejchaopraya Rajabhat University, Phetchaburi Rajabhat University, Suratthani Rajabhat University, Saint John's University and Fatoni University.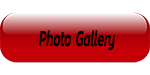 Banks and Government Departments : Electricity Generating Authority of Thailand, Department of Fisheries, Department of Public Works and Town & Country Planning, Department of Communication, Thailand Institute of Nuclear Technology Nakonnayok, Royal Irrigation Department, CAT Khon Kaen, Nong Pho Dairy Co-opretive, Pak Kret – Hospital, Fort Surasi Hospital, Na Muen Hospital, Songkhla - Military Base - Armed Forces Airport, Bank of Asia, 8 branches of Bank of Ayudhya Public Company Limited, more than 700 branches of Bank for Agriculture and Agricultural Cooperatives and CAT Phetchaboon.
Banks-State agencies photos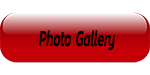 Computer centers : 3 at IBM headquarters, Shinawatra Organizations, Siam Cement Group, Metro System, 2 at AEON Thana Sinsap (Thailand), 2 at Siam Nissan, MITR PHOL warehouse, RIS (Robinson Silom), CP all Silom headquarter(7ELEVEN), asset management company UOB, asset management company KGI, asset management company Phillip T.C.C. TECHNOLOGY, PRUDENTIAL LIFE, DEUTZ BANK, BANK OF TOKYO, TISCO BANK, TBM and Milcom.
Computer center workings photos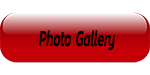 industrial factories : Roof tile factory CPAC Sara Buri, The Siam Fibre-Cement Co., Ltd Ta Lhuang, Uniliver Factory Ladkrabang, ThaiNamthip Klong 13, Haadthip- Haadyai, Haadthip- Surajthani, ENKEI THAI- Bang Phlee, SAHAPAT CO.,LTD- Sri Racha, Kawasaki Motors, Matsushi Electric, SUMITOMO ELECTRIC INDUSTRIES, Ajinomoto Group, Thai Rung Union Car, Bangkok Cable Co.,Ltd., JrungThai wire and cable, Siam Nissan, 2 at S.U.S Lam Phun, Toitsu Package, khaoshong Coffee, Thaimax Cold Storage, Siam Aisin Co.,Ltd, Yamada Rayong, Siam Fiber Optics, General Seating (Thailand) Co., Ltd, THAI NISSHIN SEIFUN CO., LTD, 3 at ASAHI-THAI ALLOY CO.,LTD, CHUO THAI CABLE CO.,LTD, SIAM TINPLATE, SIAM STEEL, Mee Seang Garage Ban Pong, 2 at Péters Surgical International Co.,Ltd, 5 at Thai Kandenko Co., Ltd, The Siam Fibre-Cement Co., Ltd Nhong Kae, 2 at Thai takas ago, 4 at thai-tohken-thermo- wellgrow estate, 3 at Thai Filatex, 2 at crown ceramics, 2 at Siam Nissan, Thai Wire Rayong, Doikham- Sakon Nakhon, TPI Cement Plant Sara Buri and Foodtech Products (Thailand) Nawa Nakhon.
Industrail Factory workings photos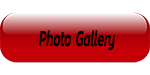 Hotel buildings and other accommodations : Doikham dietary supplement, 2 at DHL Rayong, Ajinomoto Headquarter, Grand China, P.P. Holiday Inn, Namsin Insurance, Prime Holding Asok, VIV Building, Racha Mansion Sukhumvit 20, Natural Park Lhang Suan, Sarin City Rama 2, Warehouse CENTURY, Big Three Condo Ladprao, Paradise Cineplex Phuket, Phu Shawaeng Resort, Samui Palm Beach, Suan Siam, 3 at Sifa Phuket, MC Siam Logistics, Overbrook Hospital, Sikarin Hospital, Grand Fortune, Samui Best, Baan Khun Yay Resort, 12 at Gold mining- Akra Mining, Sangfah Building Muang Thong Thani and Visut Thani Building Ladprao.
 Hotel building and Accommodation workings photos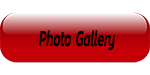 Aboard : 92 at Shinawatra Cambodia, 54 at Laos Telecom, KSO. GOLD MINING Laos etc.